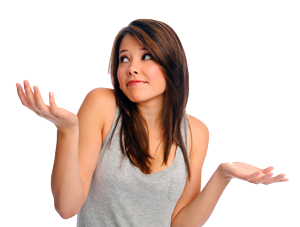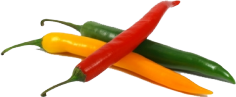 "RCC" is simple; Roscoe's Chili Challenge!
Tickets are available at the main gate for entry, available the day of the event.
Motorcycle parking is included and welcome right on the event's grounds.
Sorry, no. In order to protect the motorcycles on the RCC grounds, cars & trucks are not allowed in. However, parking is available at one of the neighbors' locations. They will have signs as you enter the neighborhood; costs may vary.
You need to RIDE A BIKE in the gate to tent camp on the RCC grounds!!
ROADSIDE PARKING IS NOT ALLOWED FOR ANY VEHICLE.
YES!!!! The cost of admission includes tent camping on the Roscoe Chili Challenge grounds in designated areas (don't worry, there's plenty of camping areas), AS LONG AS YOU RIDE A MOTORCYCLE IN (cage drivers may arrange for camping with the neighbors where they parked thier car/truck/RV). There are limited showers, and plenty of port-a-pottys. As long as there is no Burn Ban in Polk County, RCC allows controlled fires at your campsite.
Camping off the Roscoe's Chili Challenge grounds may be arranged with the neighbors (click HERE) but is not included in the RCC admission price.
No, but fret not! Camper & RV parking for the event is provided by Roscoe's son & neighbors as close as next door! They will have signs posted as you enter the neighborhood, but it is highly recommended to make advance arrangements with them. No hookups are available unless specified by the them. Contact info for them is available HERE. Transportation from these areas is provided. However, transporters work for tips only. Please don't forget to give them something to get a drink with later!
Yes. Travelodge, 3425 US Hwy 98, N. Lakeland, FL 33809, (863)858-4481. There are also many other hotels close, click HERE and search nearby for "hotels".
NOTE: If you're going to bring or rent an RV or Travel Trailer RV, make sure to contact Roscoe's son David or one of the neighbors (Click HERE for contact info) to reserve a spot for the RV!
Yes. Once you pay for admission, you will be issued a wristband. This wristband will be your pass onto the event grounds. As long as you leave it on for the duration of the event, you'll be allowed back into the event.
Roscoe's Chili Challenge offers not only a major Chili Challenge that Little Hank and Roscoe take part in, but the RCC also offers food vendors, beer, mini-bike races, slow races, port-a-potty drag races, adult games, live music, the famous wet-t shirt competition, arm wrestling competition, rider awards, bike show prizes, a large purse, free event patches to the first 1000 paid admissions, and of course, hundreds of biker babes!
Yes and No. Still cameras are welcome; video cameras are not. Additionally, by entering into the event, all participants/attendees are acknowledging that their image(s) and/or likenesses may be used for future purposes without compensation.
Check out our current vendors and all the vendor information and who to contact by clicking HERE.
No dogs are allowed in the event area. However, some neighbors may allow dogs with the RV spot rental but they must stay at the RV.